Integrative Medicine Website Design
Institute for Healthy Aging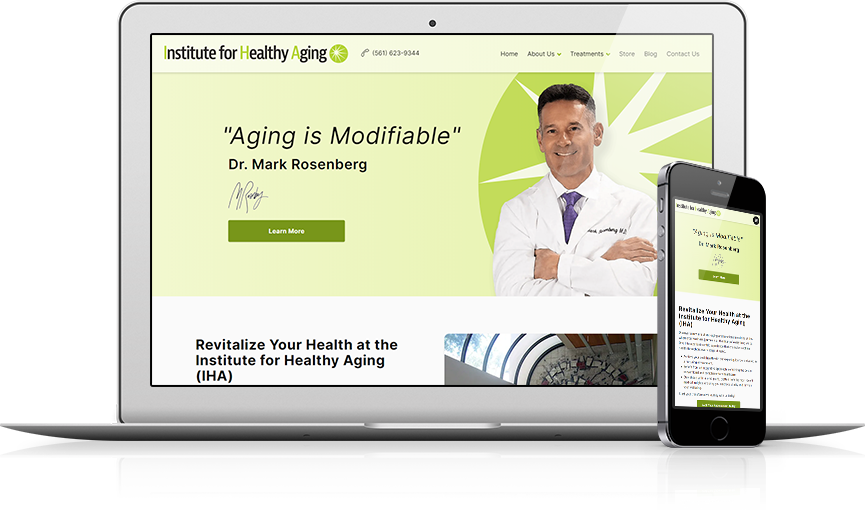 View Project Online
Website Features:
SEO-Optimized Structure, Mobile Responsive, Fast Page Load Times, CMS, Lead Generation Forms, Blog, SSL Encryption and Security
Best Compatibility:
Desktop, Tablet, Mobile
Project Overview:
Institute for Healthy Aging stands as a beacon of dedicated healthcare and patient support services. Our web design aimed to mirror their commitment to compassionate, quality care. The site features a mobile-responsive design, ensuring that patients and their families can easily access information across all devices. Emphasizing quick page load times and intuitive navigation, the website allows for effortless exploration of extensive services and resources. With a user-friendly content management system, the client can maintain an up-to-date online presence, reflecting their evolving services and patient care advancements. Incorporating SSL encryption, the website prioritizes user privacy and data security, aligning with the healthcare industry's high standards. Our objective was to create a digital platform that not only showcases expertise in healthcare services but also serves as a supportive resource for individuals seeking comprehensive and compassionate care solutions.
Category:
Functional Medicine | Integrative Medicine

MOST RECOMMENDED

and

top rated
"WebToMed™ offers a unique combination of creative, marketing, technology and business know-how."

Copyright © 2001 - 2023 WebToMed™, L.L.C.
All Rights Reserved.
All trademarks used are the properties of their respective owners.
All trademarks used are the properties of their respective owners.