Medical Office Open House Event Ideas
20 Tips for Hosting a Successful Event in Your Medical Practice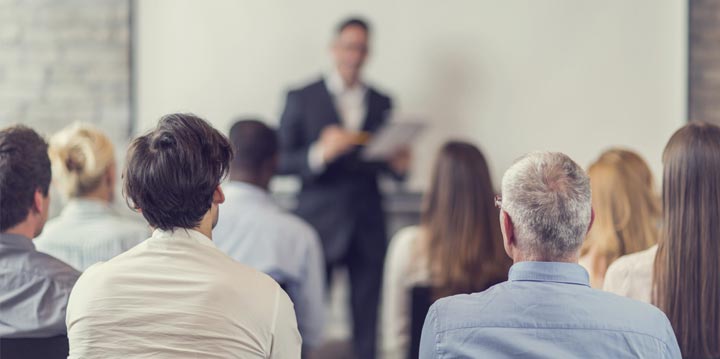 A tried and true way to gain new patients into your office, connect with existing patients and to grow your influence in your community is to host an event at your medical practice.
Events can range from large-scale social gatherings to highlight a new service or new practice location, to small-scale, targeted educational classes that bring in patients with a specific condition.
Whatever the group size or reason for gathering, here are 20 tips to help you flawlessly plan and execute an in-office event:
Planning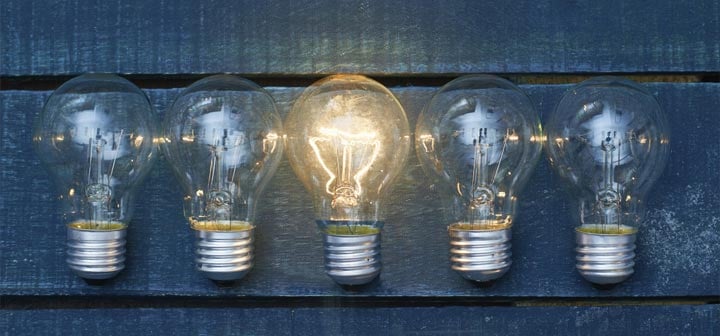 Choose a theme or topic for your event that is relevant to a large percentage of your patient population.

Here's a bright idea: A great topic is something you talk to your patients about daily or a peaked interest based on the season or time of year. Here are some popular topics for a little inspiration:

Detoxification and weight loss
Skincare
Healthy diet plans (i.e. Mediterranean diet, elimination diet, gluten-free, etc.)
Cold and flu season preparation
Stress management
Demo of a new service or treatment

Ensure you have adequate space for your event to accommodate a larger group.

Maximize your space: Use a staff meeting room or transform your waiting room into a functional event location. If there is no space in your practice that can house your group, look into local event spaces like a recreational center to host the event.

Determine your budget upfront.

Create a break-even point: Your budget will dictate how and what you advertise to your attendees. Will you charge for the event or offer a special discount on the purchase of a product or service? Establish the amount of revenue you need to cover all your costs and include a contingency in case unanticipated costs arise (usually 5-10%).

Scheduling

Give yourself plenty of time to plan and promote the event thoroughly.

Don't let the clock run out: Schedule your event 3-5 months ahead of time. This will give you ample opportunity to personally invite patients to your event while they are in your office for a visit.

Pick the right day of the week to attract the largest audience.

Everybody gets a case of the Mondays: Avoid scheduling events Sunday – Tuesday. Thursday and Friday events work best as your patients are mentally ready for the weekend and are more likely to stray from their normal weekly routines.

Avoid days that are routinely busy for your office.

Take stress out of the equation: Create a lighter schedule the day of the event to take care of any last minute issues or concerns that arise. Make sure you are solidly staffed and that staff members are willing to stay late if necessary.

Consider your audience when selecting a time.

Perfect timing: Most events work best after 7:00 pm to allow your patients to get off work and make it to your office. However, if you are targeting a specific group of patients, other times may work best. Consider hosting a parenting-themed event. Weekday, mid-morning times may work best for stay-at-home mothers who can only come to an event when children are in school.

Marketing

Create in-office and community board flyers.

Spread the word: Post a flyer with the event specifics in every exam room, patient waiting area and checkout area. Make sure your staff personally invites patients. Make additional copies of your flyer with details on how to RSVP for patients to take with them. Spread the word in your community by posting the flyer to community boards and public places with heavy foot traffic.

Utilize your patient email list.

E-vites are the modern invites: Beginning at least 2-3 months out from your event date, send email invites to patients past and present. Include the event information in practice newsletters and email signatures too. If inviting a small group of patients, personalize the email to each patient explaining why the event is a good fit for them.

Promote it on your social media platforms.

Show up in their news feeds: Create and schedule posts on your Facebook, Twitter, Google+ or other social media profile to market your event. Schedule event-specific posts, every other week at minimum, with post frequency increasing as you grow closer to the event date. Create an event on Facebook and invite all of your followers. Routinely monitor your social media to make sure you are answering any questions about the event and are sending reminders to followers who have committed their attendance.

Post the event on your website.

Call out to your clients: Use your medical website to reach patients who may be searching for a new doctor, visiting the patient portal, downloading important forms or shopping on your online store. Through an animated slider on your homepage or a dedicated page to special events and offers, your website has the power to promote your event to a larger audience than your email lists and social media followers.

Relationship Building

Create partnerships with local businesses to take full advantage of marketing opportunities.

Leverage relationships: Is there a local pharmacy you refer business to that could help promote your event? Would neighboring businesses be willing to post your event flyer on a community board or checkout area? Developing strong community relationships will help drive new traffic to your practice so that you can attract guests outside of your patient population and convert those guests into new patients.

Maximize your budget and resources with helpful donations.

Stretch every dollar: A health food store may donate catering for the event in exchange for an advertisement in your office. A local florist can donate floral arrangements to upgrade the décor and ambiance. Identify these opportunities and find ways you can help their businesses grow through these contributions.

Co-host events with businesses that have shared interests.

Pool your resources: Many local businesses have the same desire as you; they want to grow relationships with current clients and acquire new ones. Inviting personal trainers from a local fitness center to do a demo of a simple 15-minute exercise will help add depth to your weight loss event and could bring in attendees from their client list.

Implementing

Spend time on logistics, ambiance and the flow of your space.

Feng shui your space: Depending upon the location and complexity of your event, allow 1-2 hours for set-up. Walk through the space prior to guests arriving to make sure there are areas for conversation while being cognizant of potential traffic jams that will disrupt the flow. Have light hors d'oeuvres and beverages available.

Provide exceptional customer service.

Upping the patient experience: The no-pressure atmosphere of an event is the perfect space for patients and future patients to familiarize themselves with your staff, services and the overall practice environment without feeling like they are hearing a sales pitch. Introduce yourself to every guest and be available to assist attendees who are interested in your medical services.

Focus on branding your practice.

Forget-me-not: Make sure your event attendees have something to take with them that will reinforce your practice's information, services and the experience they shared with you. Pamphlets, business cards, swag items (like a water bottle or stress ball with your logo) will help attendees remember you long after the event ends.

Evaluating

Calculate the profit made from the event.

Reel in the revenue: After the event, take inventory of your success. Evaluate your budget to see if you hit your breakeven point and if any profit was made. This can help to determine the structure of future events and future budgets.

Take attendance at your event.

The truth is in the numbers: Set a goal for the number of attendees you would like at your event either to breakeven on the cost or to make it worth the time of you and your staff. Gather everyone's contact information when they first arrive by creating a simple sign-in sheet that includes name, phone number and email.

Track the number of new patients generated from events.

Convert to a first-visit: Continue engaging attendees after the event ends through email. Thank them for their attendance, provide information on how to make an appointment, extend a special offer or invite them back into your office for future events. Track new appointments generated by adding a line onto your patient intake form asking, "How did you hear about us?" with space to fill in the specific event(s) that they attended.
---
An event held in your medical practice can build your revenue, generate new appointments and establish yourself as a thought leader in your community.
Download a FREE CHECKLIST to help you prepare for your next event.