Medical Reputation Management
5 Tips to Revive the Digital Health of Your Practice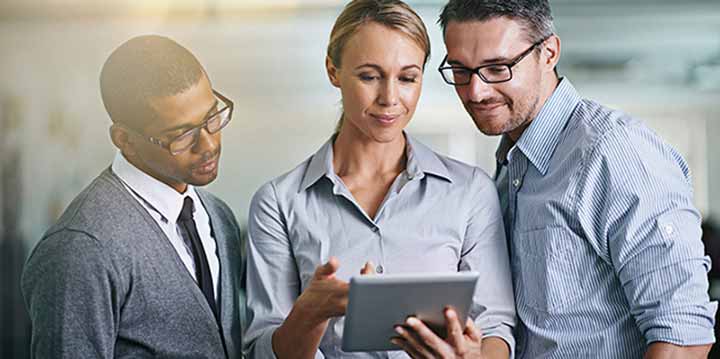 Before patients ever enter your office, their first impression of you often comes from a digital source like your website, social media or physician review sites. They have the technology at their fingertips and make many important life decisions – like who they want to seek medical care from – based on what they see and read online. By crafting and maintaining your personal online image, you give patients someone with whom to connect.
Here are 5 tips to protect the integrity of your practice and ensure your online reputation works for you, not against you.
1. House Call to Action
While the true house call may be a thing of the past, it's more important than ever to keep in contact with patients outside your office. Even though we at WebToMed™ handle the big names like Facebook and Twitter for your practice, creating other social media profiles like LinkedIn and Google+, are never bad ideas. You are your own brand and leaving a void for someone else to write malicious things under your good name is risky. Brand or be branded.
2. Build Your "Bedside Manor" with Bedside Manner
Living in the digital age, it's inevitable that at some point, someone, be them a patient, a competitor or simply someone with an opinion is going to find fault with you and your practice.
The best thing to do is respond quickly and professionally. Apologize when and where you can, it'll help quell any further issues. But remember:
Don't wait too long to respond or ignore the post altogether (within 24-hours is ideal)
Don't delete negative posts, this can feed the fire
Keep HIPAA in mind and avoid talking about the specifics of a patient case in a public forum
The inverse is also true, saying thanks to positive comments reinforces the sentiment, building brand advocates. Establishing and maintaining a dialogue is key to eliminating bad and creating good word-of-mouth referrals. Encourage your brand advocates to post favorable reviews on rating sites like Yelp, Healthgrades and Google+.
3. Become the Information King or Queen
Over 70% of internet users say they have looked online for health information. Your patients are exposed to more health information than they know what to do with and unfortunately much of the info can be misleading or blatantly incorrect. Becoming the trusted online voice of your patient community reinforces the information and instruction given to them during an office visit. It also alleviates patients seeking treatment that they do not need.
The best content to include on your website and social media posts include:
Major health conditions (causes, symptoms and treatment options)
Detailed information on the treatments you provide (include specifics on procedures, so patients know what to expect)
Lifestyle recommendations (specify what patients can do in their personal lives to prevent and minimize illness including diet and exercise)
4. Monitor, Update & Manage
Imagine working to create these social media sites and to build all of this great content for it to lay dormant because you don't have time to update. Don't let your digital presence slip! Designating a trusted staff member(s) to monitor social media activity, respond to website inquires and post specials or exciting news is critical for long-term success.
Checking in on social media to see what your patients are saying and to stay informed on the hot topics in health-related news can help to build relationships when social media and website visitors are in your office.
5. Hire Professional Help
Managing your online reputation is not always an easy task. Often, hiring an outside organization to help manage your marketing efforts alleviates some of the burden. When hiring professional help, look for companies who do not overpromise – removing all your bad reviews and landing you 1,000 followers on Facebook in a week is indeed too good to be true.
WebToMed™ provides marketing programs that will help advance your practice to the top online positions on Google, Yahoo and Bing by using local keywords, medical SEO content and precise GEO-targeting for the treatment and conditions you specialize in. We also provide solutions to social media sharing and email marketing to continually engage current and potential patients. With our medical marketing program, you will inspire patient confidence, build patient trust and greatly improve your online reputation.
---
Remember – real reputation management is about creating a positive patient experience with relevant content and direct access to your information, while minimizing exposure to negative reviews or your competition.
By actively creating public facing social media profiles, establishing a dialog by responding to posts good and bad, as well as contributing your own original content, you - along with us at WebToMed™- can secure your online reputation and the practice you've worked so hard to build.